WMU re-opens Beltline campus | News
GRAND RAPIDS, Mich. (WZZM) -- Western Michigan University's Beltline campus in Grand Rapids is back open after a $5.5 million renovation.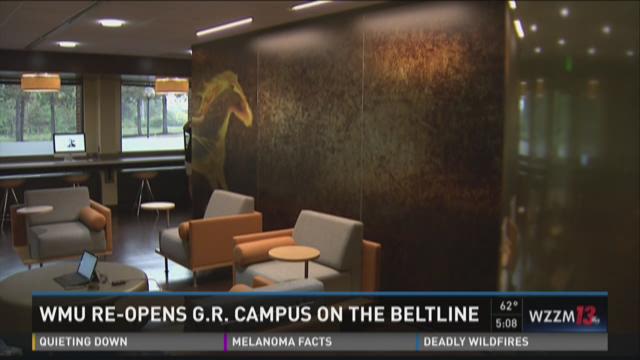 The school hosted a grand re-opening ceremony Thursday morning.
It was the first major facelift for the facility since the university bought it back in 1990.
The new location now offers students active learning experiences in two classrooms.
There's also a collaboration zone and an innovation lounge with state-of-the-art technology inside the facility, as well as a conference center and computer lounge.
The Beltline location is home to degrees in educational leadership, family studies, social work, engineering, psychology, and the nationally recognized Army ROTC Bronco Battalion.